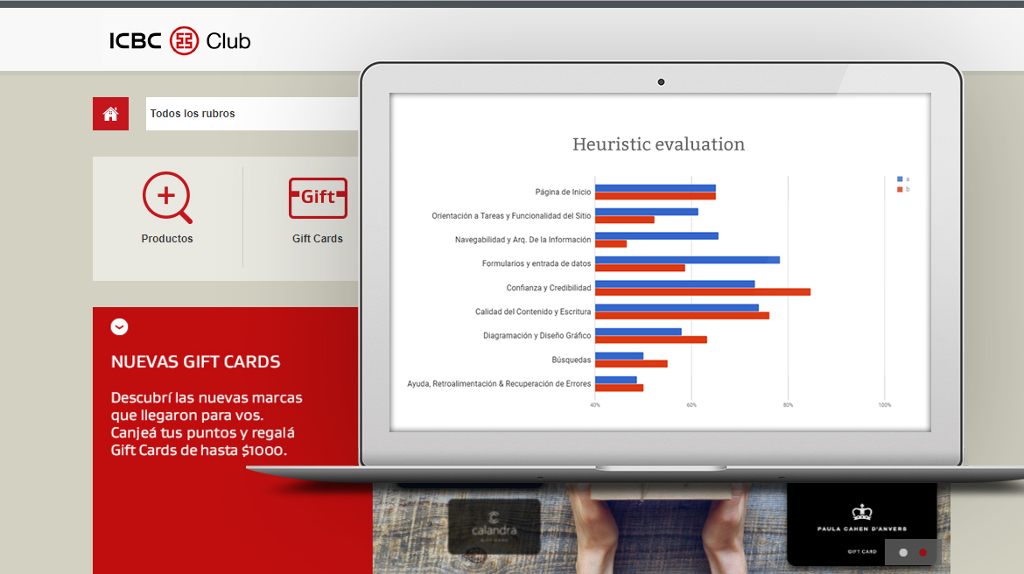 ICBC Club
About ICBC Club
ICBC Club is the loyalty program for the Argentinian branch of the bank. The more you spend with their services, the more points you receive to buy products in their catalogue.
The challenge
Approached by Hakuna to improve conversion, we did a thorough round of heuristic evaluation. After a week, we had produced a 50-pages report with actionable findings.
Date:2015
The ICBC club project
Heuristics are straightforward. The challenge is to communicate findings in an understandable and beautiful way so the designers and developers can act on them.