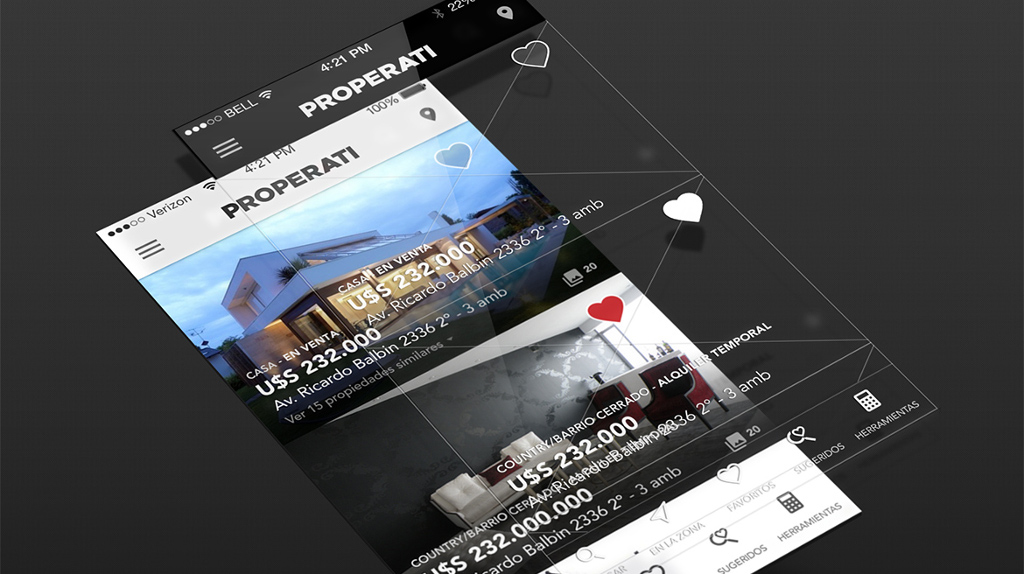 Properati
About Properati
Properati is "the best way to find your new home in Latin America."
With business operations in Argentina, Brazil, Chile, Mexico and Perú, Properati is the fastest growing player in the region. In less than 2 years they raised more than 2M and expanded to 5 countries—pushing the boundaries of the Latin American real-estate market.
The challenge
"Hey guys, we want to build the next generation of real-estate search engines, are you up to it?" That's how Sumavisos LLC approached us for this project. We love simple statements and complex problems, so we took the challenge.
Date:2013 - Present
The Properati project
A real-estate search engine on steroids, Properati provides a lot of contextual market data, so that the user can make informed decisions.