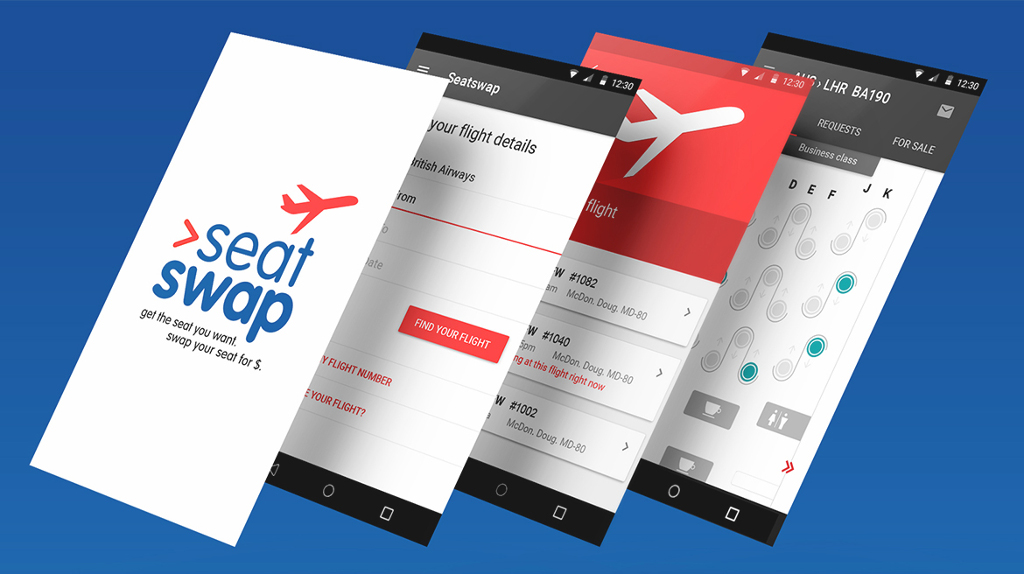 Seatswap
About Seatswap
A frequent flyer, this startup's CEO had an insight: people would swap their exit row seat, with that bit of extra leg room, for a quick profit. SeatSwap turned these ad-hoc deals into a mobile marketplace.
The challenge
Integrate the two mental models –buy vs sell a seat– into a cohesive flow that made sense in the spare moments while boarding, dealing with race conditions, price negotiation, payments and directing people to their new seats.
Date:2014
The Seatswap project
A marketplace to swap seats with fellow passengers within an airplane.