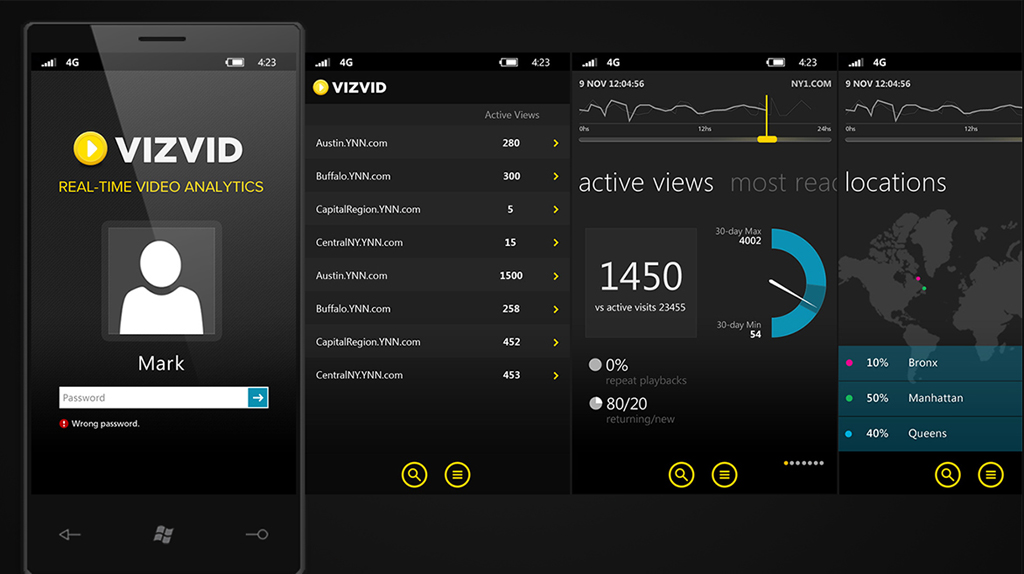 Vizvid
About Tipit
A web design and development firm in Austin, Texas, Tipit has major local news networks as their client. On their websites, they serve hundreds of short videos every day, which had very basic playback tracking.
The challenge
Tipit's CEO came to us with a 3-word startup brief: real-time video analytics. We would be tasked with defining what that meant, identifying metrics, designing visualizations, and implementing the UI for it.
Project date:2011 - 2013
The Vizvid project
Monitor real-time usage trends for rapid response and an increased ability to monetize video content.